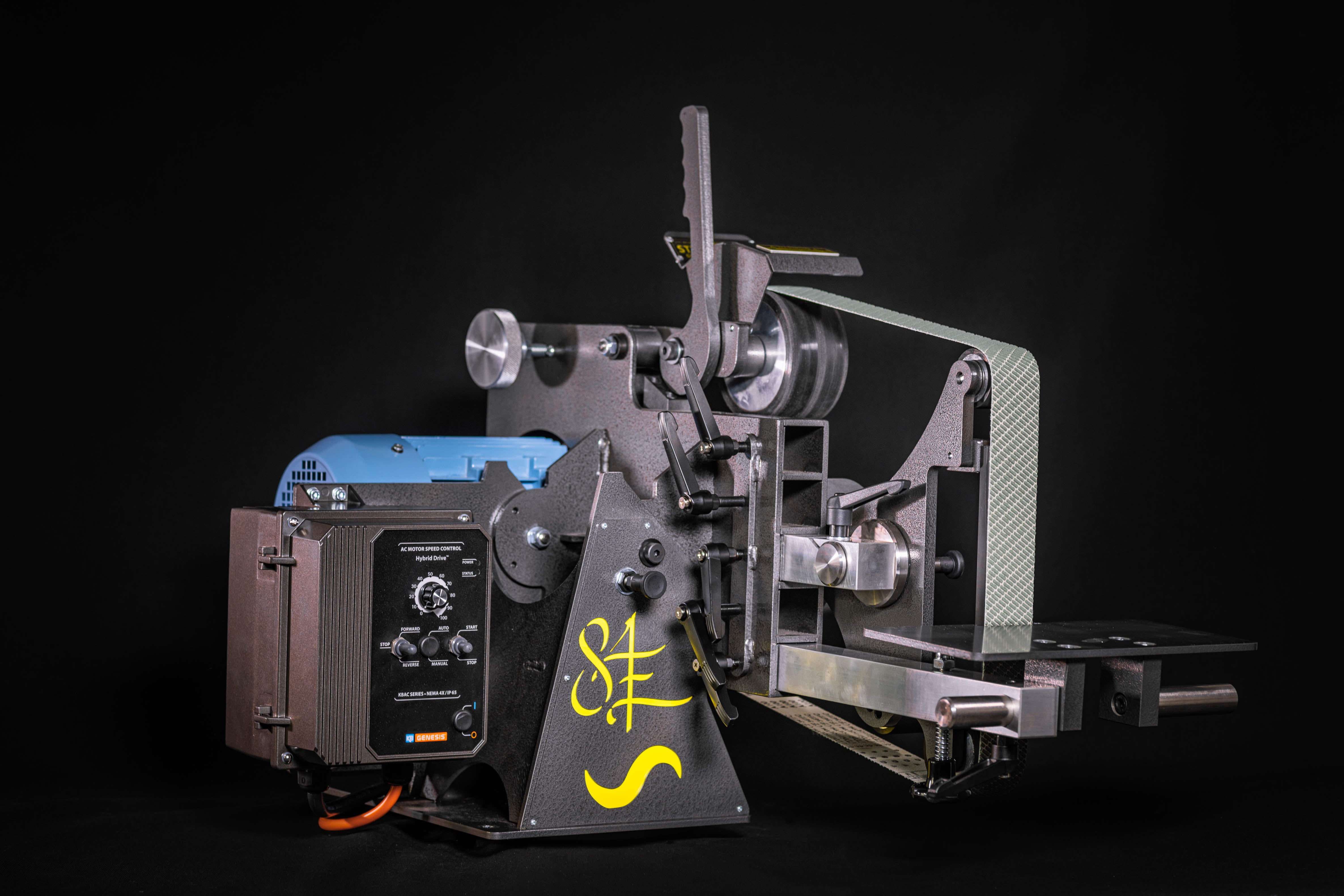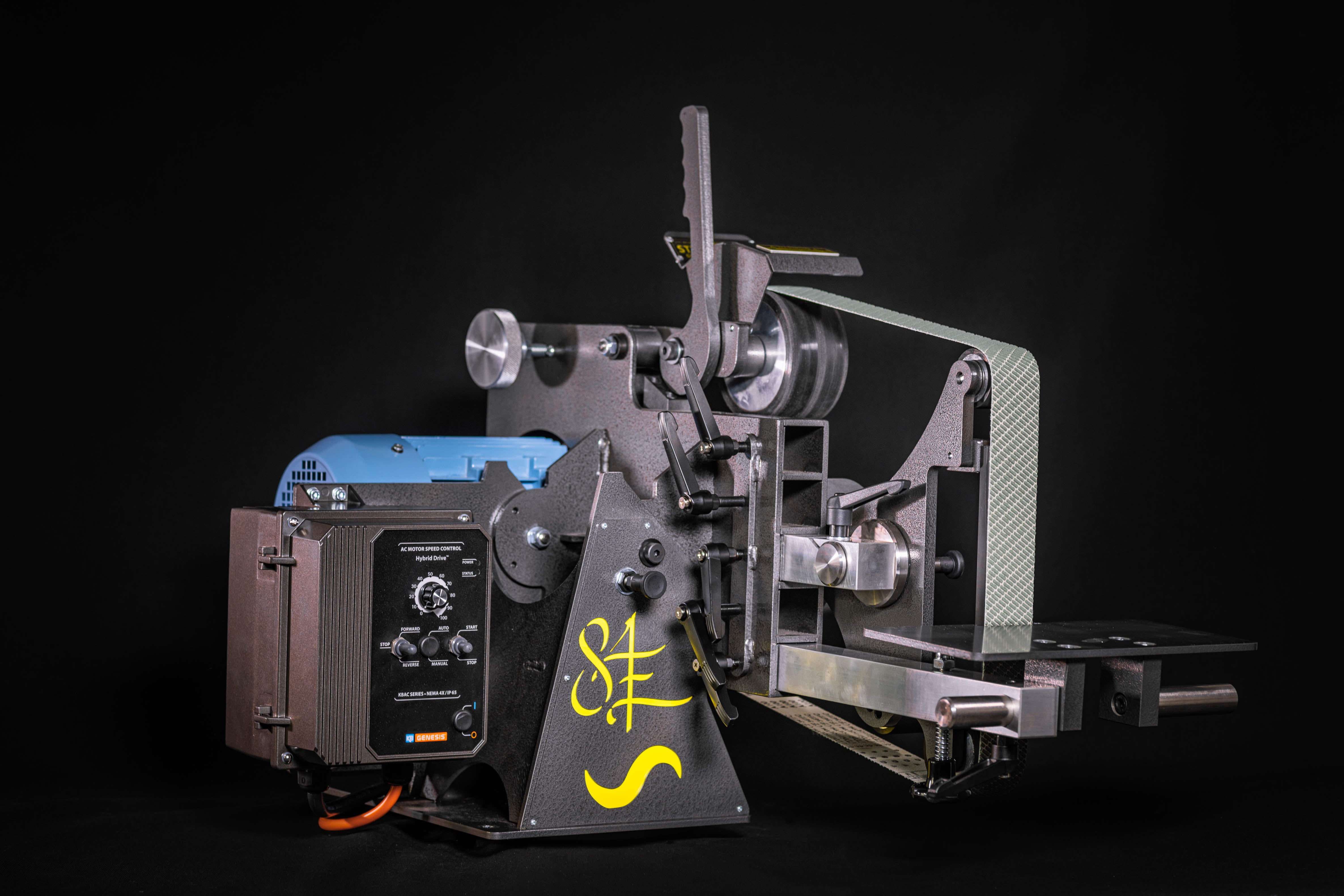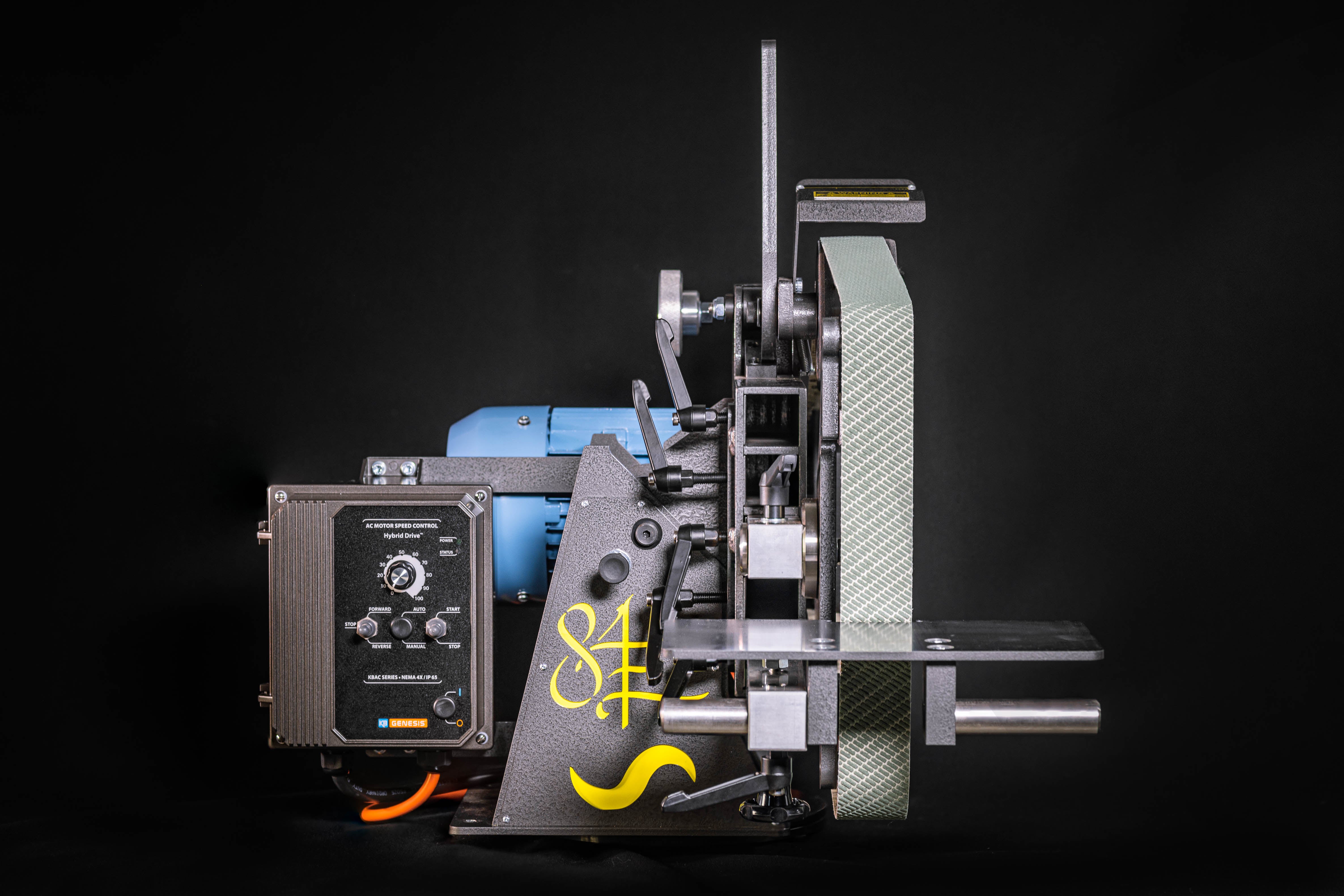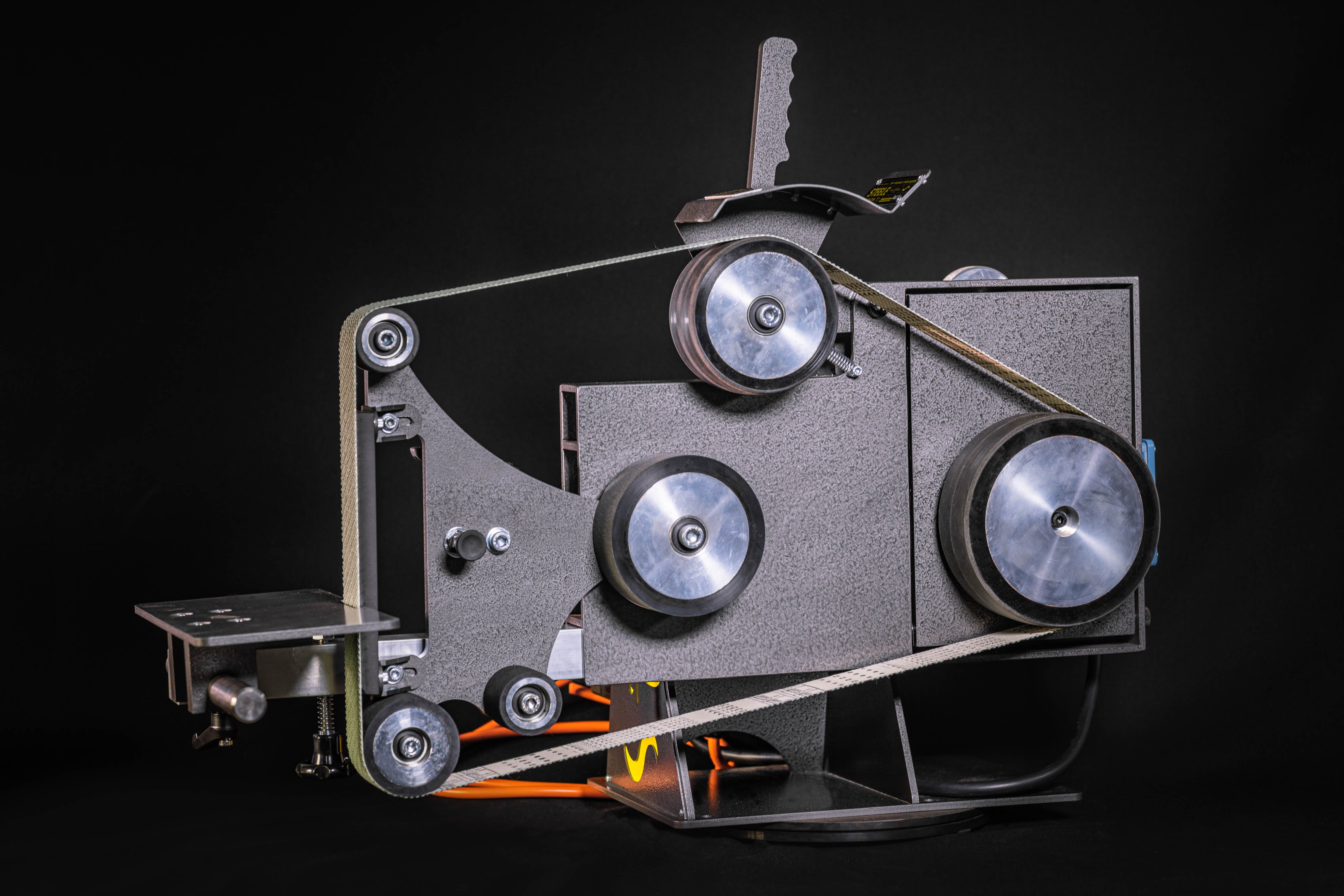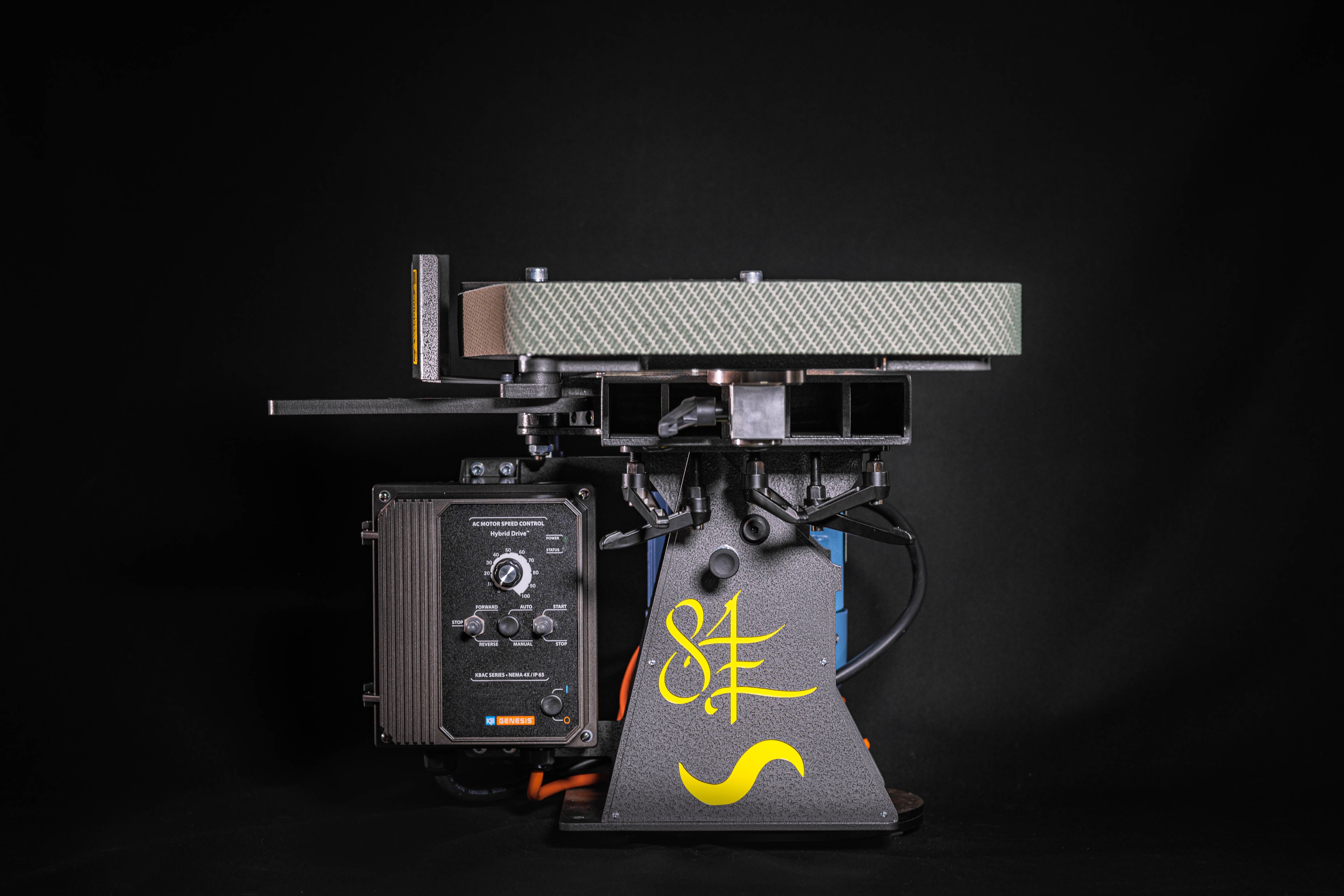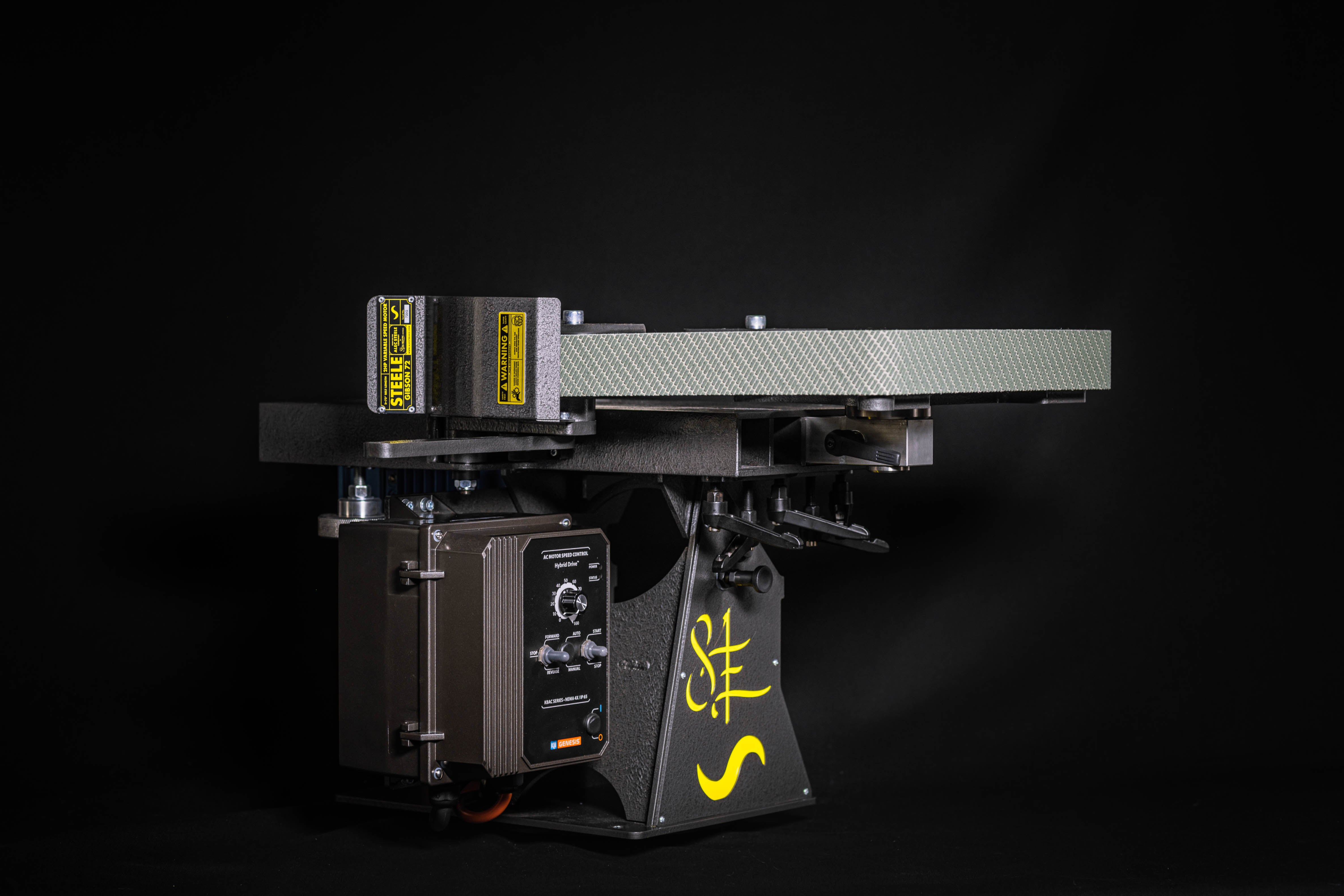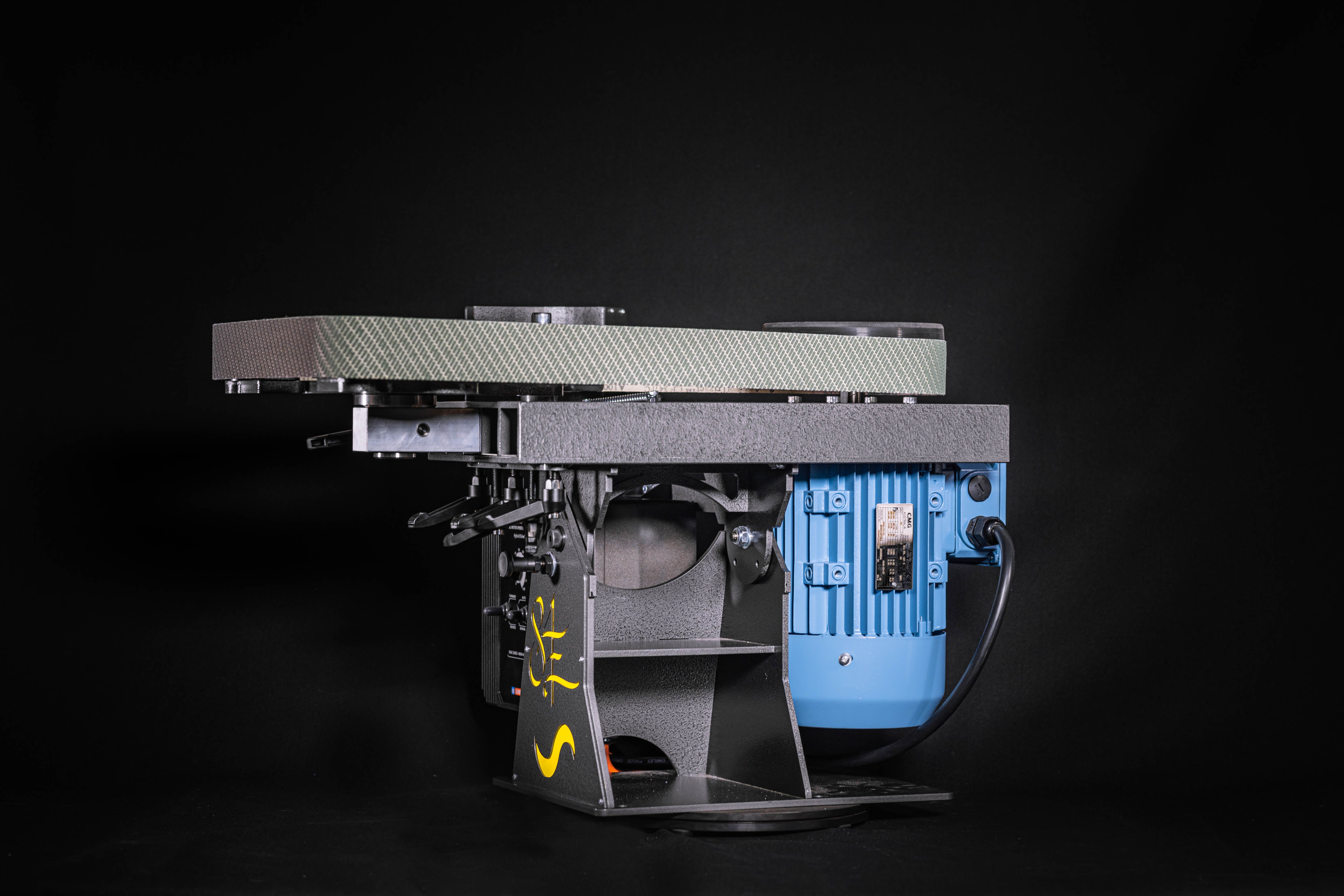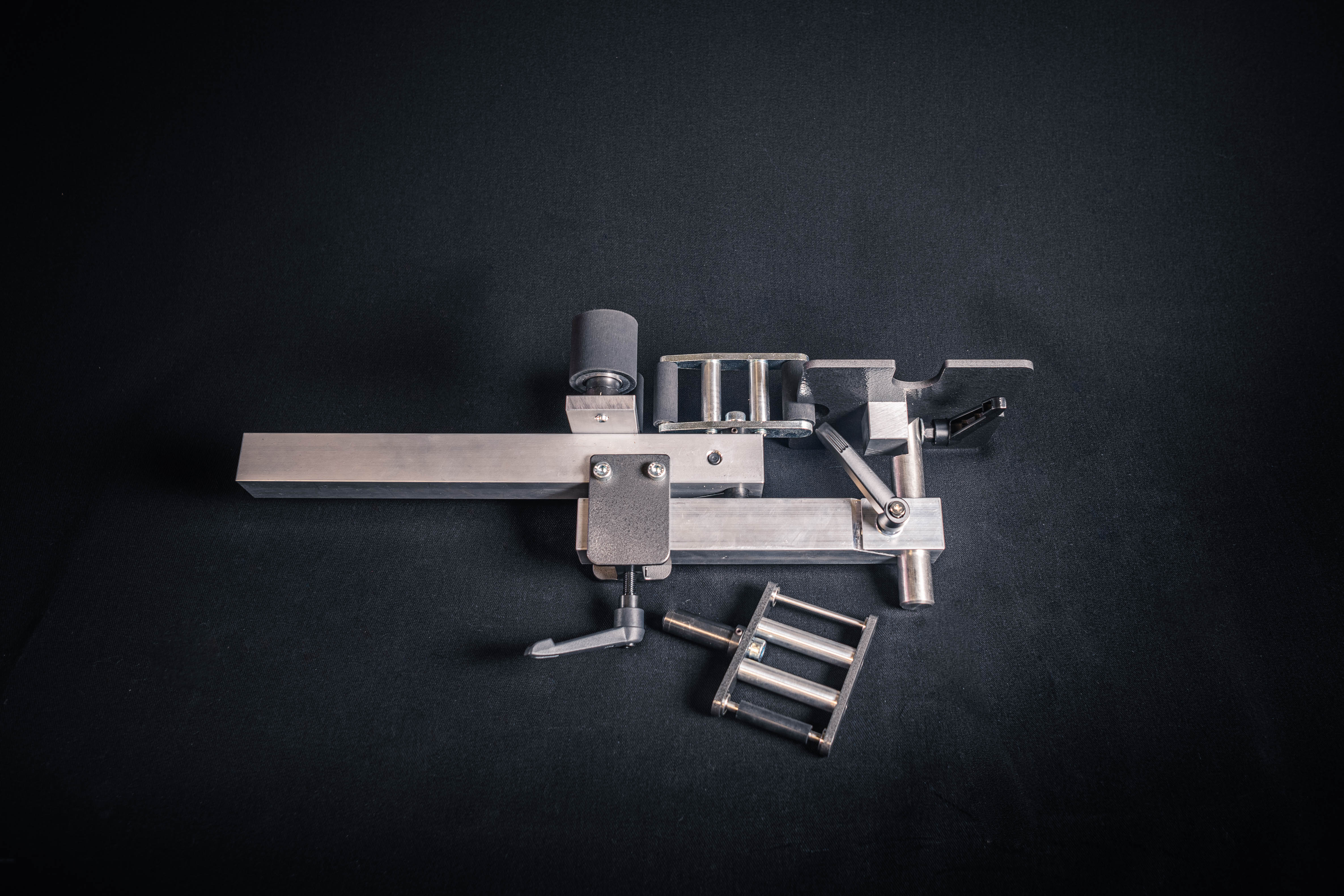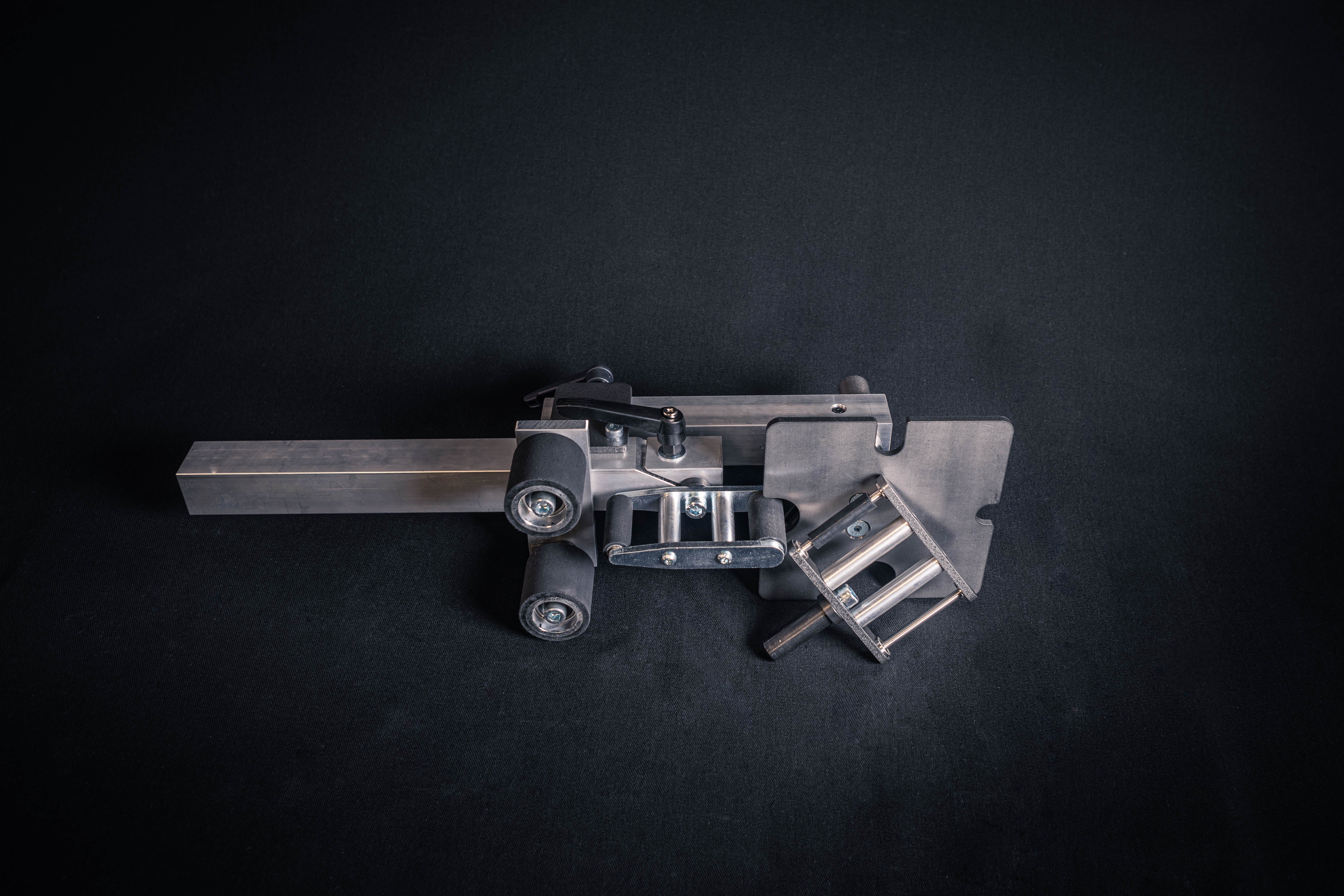 The Best of the Best

The Gibson 72 is our primo-deluxe, top of the line, metal-shredding monster. It's our choice in our own workshop and is the daily driver for all of our grinding. Manufactured by 84 Engineering in Australia, these machines push the limits of performance and capability in the knife-grinding and metal-shredding world and it's jam-packed with features.

A 7" rubberized drive wheel and 2hp motor powers this machine creating a whopping 5400 SFM belt speed with phenomenal traction. This all-in-one package has vertical-horizontal pivoting built-in and our range of accessories means that this a machine you won't outgrow. The 360 degree rotating platen gives you 3 different wheels
(2x 2", 3", 5") and therefore tensions to work from, and paired with the infinite tensioning arm you'll have as much flexibility as you want.

As far as attachments go, you won't be disappointed with the full kit that accompanies the Gibson 72. Decked out with a carbide platen out of box, you can be sure your grinder will go the distance. We also include both small wheel attachments we offer, as well as a small wheel work rest and a small wheel idler arm. To top if off, the included work-rest has micro angle adjustments for more versatile applications.

This product only ships within the USA.

Section
Drop element here!
3 Contact Wheels
The Gibson 72 Deluxe has a 5" contact wheel in addition to the 2" and 3" rotation platen wheels so your rotating platen has a whopping 3 contact wheels and a slack-belt. To have this many options without a tool-change is utterly phenomenal.

Plug and Play
We've already sourced the best motor and VFD for this machine, all you need to do is bolt it on and you're ready to go, no wiring or extra components needed.
The Gibson 72 Deluxe uses a NEMA 6-15P Plug.
Coated 7" Drive Wheel
All of our wheels are rubber coated. This gives enhanced traction between the drive wheel and the belt so keeping up with the power requirements of heavy-hogging grinding is easy. You get phenomenal contact-wheel performance without chatter, in an affordable package.

Section
Drop element here!
Our Favorite Abrasives
The Gibson 72 Deluxe is a beast of a machine, but it wont work without belts to go along with it! Check out the link below for our favorites!

Our Favorite Abrasives
Section
Drop element here!
Section
Drop element here!
Our Favorite Accessories
Angle Adjustable Rest

Small Wheel Attachment

Contact Wheel

Universal Tool Rest
All Accessories
Section
Drop element here!
Our Goals
Time and money are finite resources, and we want you to get the most out of both. We are dedicated to providing the best possible service and experience in both the craft, and your interaction with our online store regardless of the circumstances.

Every Step of the Way
If you have any questions or concerns email us at support@forgedsteele.com!
Your Experience
We do our best to make and supply high quality products that we trust and use. We've found so much enjoyment and satisfaction in this craft, and providing you the with best experience we can

Return Policies
Whether that fix is a refund, replacement, or a question about the craft, we have a team that's dedicated to your success and enjoyment.
Section
Drop element here!