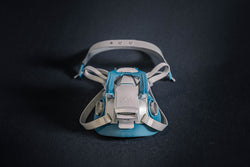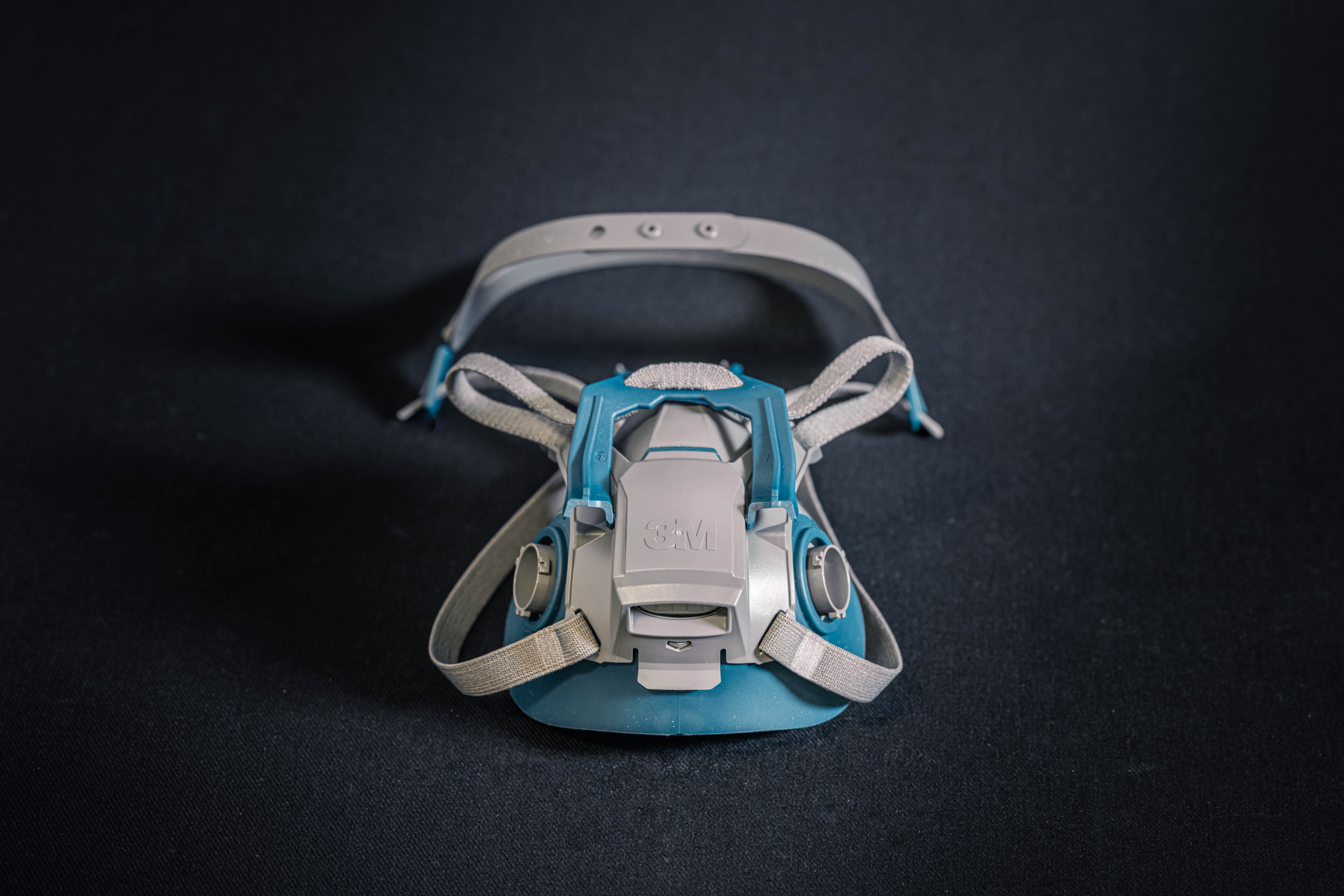 3M Rugged Comfort Quick Latch Respirator (No Filter)
The 3M Rugged Comfort Quick latch Respirator is a favorite among bladesmiths, blacksmiths, and other metal workers who are looking for a comfortable, durable, cost-effective way to protect their lungs from particles in the air.

The quick latch system makes it extremely easy to swiftly engage and disengage the mask on your face, without needing to take off the whole apparatus. Having a comfortable mask means you're more likely to actually use it, which your lungs (and loved ones) will thank you for. It's always tempting to "cowboy" it, and not use your PPE, however, we think that is a terrible idea, and bad health is not worth a slight inconvenience of wearing potentially life-saving equipment.

Please note, this product only ships within the USA.
Large: 15% of users (5.75" opening)

Medium: 80% of users (5.5" opening)

Small: 5% of users (as well as children) 

NOTE: Most users that use a large respirator can also fit a medium, and many medium users can fit the large, but the small size is best fit for children and those with much smaller faces.
The 2097 P100 filter is the most commonly used filter in our industry, they're an extremely cost-effective way to keep yourself from getting the black lung.

 Its commonly used for welding, brazing, torch cutting, metal pouring, and soldering. The P100 helps provide respiratory protection against particulate that we are often exposed to, and more such as lead, asbestos, cadmium, arsenic, and MDA.
We also carry P100 filters for Acid Gas and Organic Vapor.