3M Versaflo PAPR Deluxe Package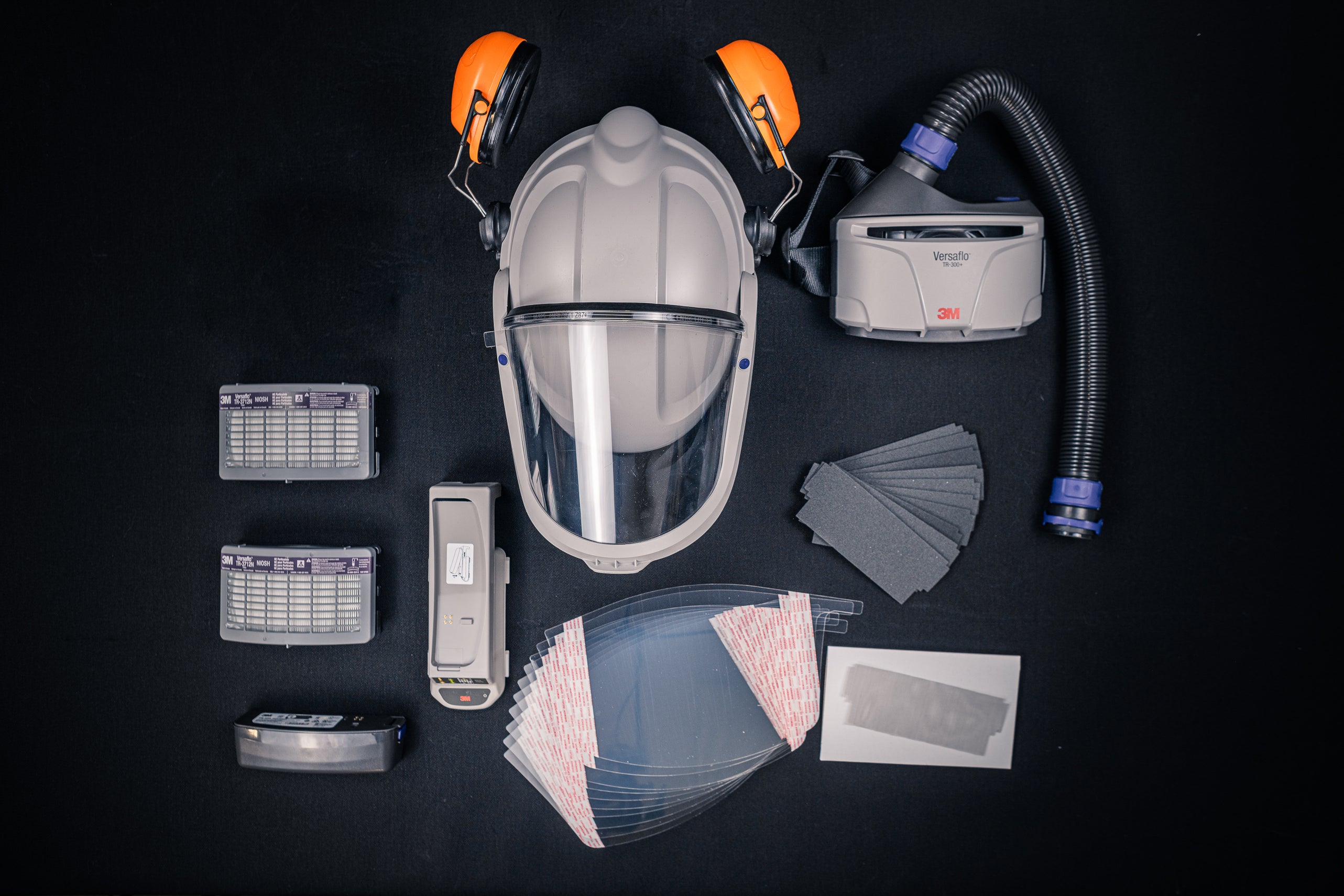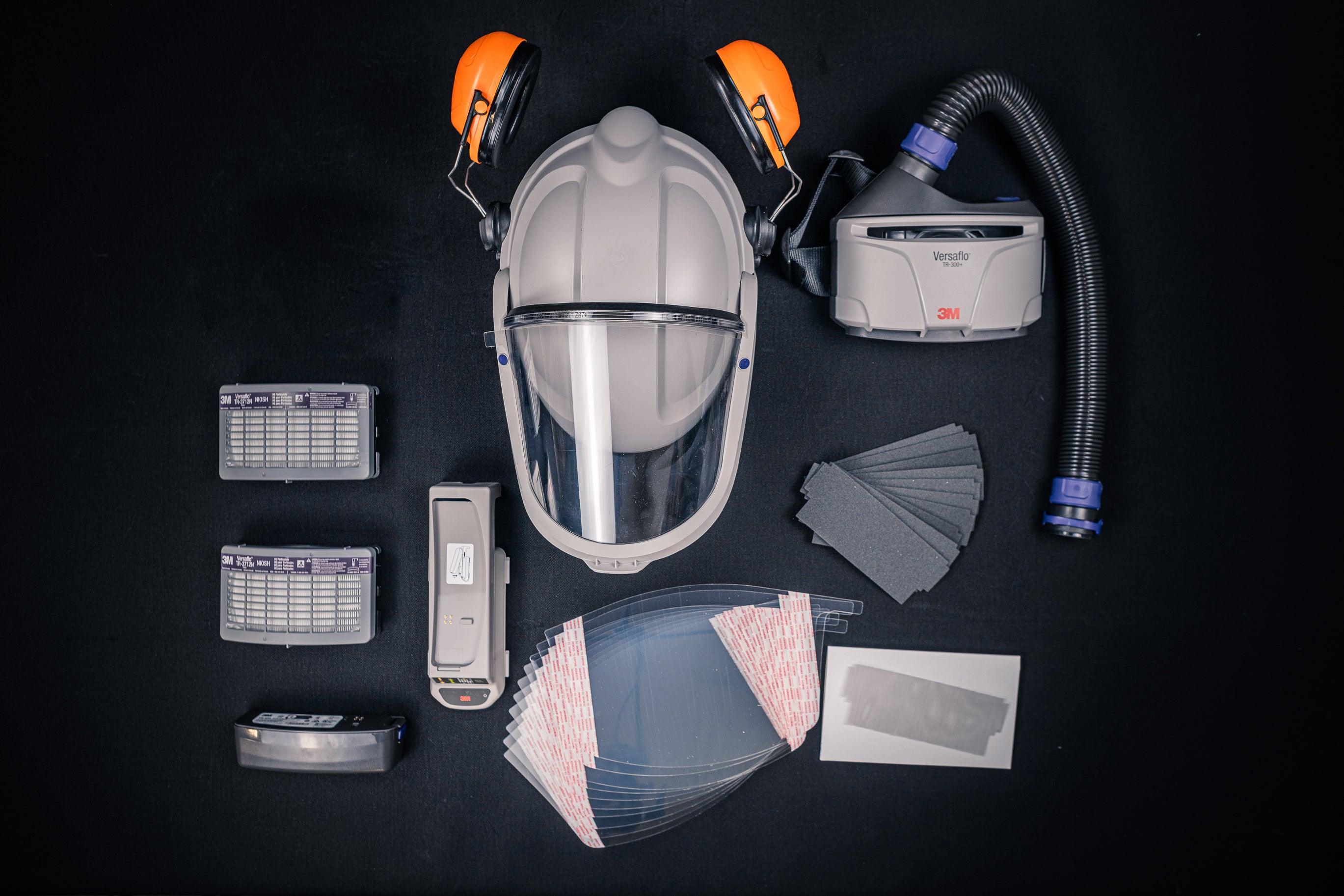 $1705
Financing is available for this item through Klarna, proceed to checkout and select "Buy Now Pay Later With Klarna"

These kits are for industrial use, not for healthcare settings.


We are extremely passionate about staying safe in the workshop. The excitement and joy of building things can easily be cut short by not taking care of your eyes, lungs, and ears. The workshop is a dangerous place, health implications from abrasive dust, metal dust, injury from impact and hearing loss can all be significantly reduced with proper PPE. So we are hugely excited to have the opportunity to offer you this 3M Versaflo Powered Air-Purifying Respirator package.

A battery powered belt-pack draws air through filters and pumps it into the lightweight M-200 helmet/visor, supplying you with clean, fresh air. Operator comfort is incredible with this and the ANSI Z87.1-2010 rated visor gives you wrap-around eye and face protection from sparks.

This is PPE to a deluxe level. Maximum operator comfort and protection ensures many more years of enjoyable, healthy work.

This pack includes everything you need to use the 3M Versaflo. With 2 filters, 11 visor covers, 10 pre filters, and 2 spark arrestors, you will be set for plenty of projects in the grinding room.
Lightweight helmet weighs approximately 613g (1.4 lbs)

Perfect for the hazards of the metalworking shop: also common for most powder handling, paint spraying, grinding, buffing and general maintenance applications where an approved
level of head protection is not required.

The helmet suspension and smooth ratcheting mechanism ensure a comfortable, well-balanced fit for all head sizes.

Provides OSHA APF 25 respiratory protection, plus ANSI Z87.1-2010 eye protection.
This kit is the top of the line for comfort, usability, and safety. It's the best investment Alec has made in the workshop, if you're grinding daily, you'll love one too. The lightweight helmet, combined with a fresh breeze while you work, is a luxury that can't be overstated.

The hip belt can be adjusted to any size and the stretchy tube works wonders for all bodies, tall or short!
With PPE this comfortable, you can get all of your attention back on the job at hand.
Having ear, face, eye and respiratory protection in one package saves time in getting geared up. No more getting tangled in the web of earmuffs, respirators, hats and safety glasses to be safe.

When getting safe is as comfortable and quick as this, it makes sure you do it: which is the most important thing of all. If you want the highest comfort possible in the grinding room: this is for you.

If you still want protection, but don't want to invest this much: we have a still phenomenal range of PPE from 3M that will keep you well protected that you can check out below. The half mask respirator we offer is the best on the market and our favorite when the Versaflo isn't available.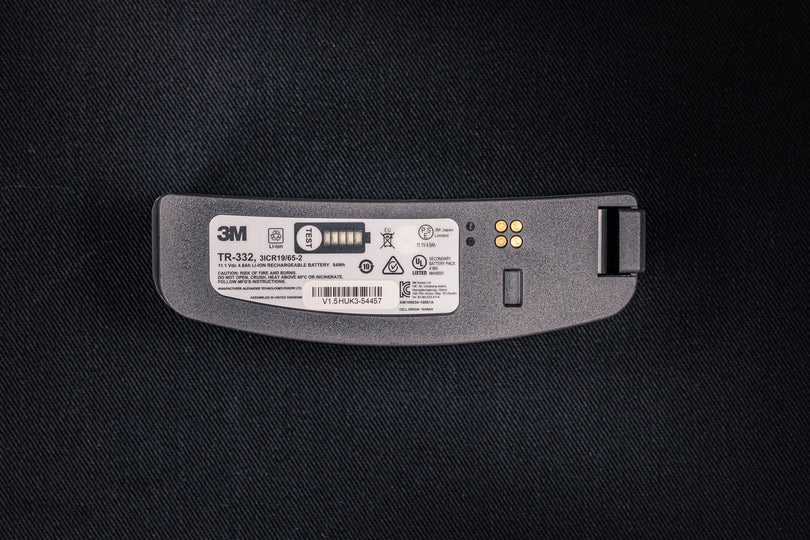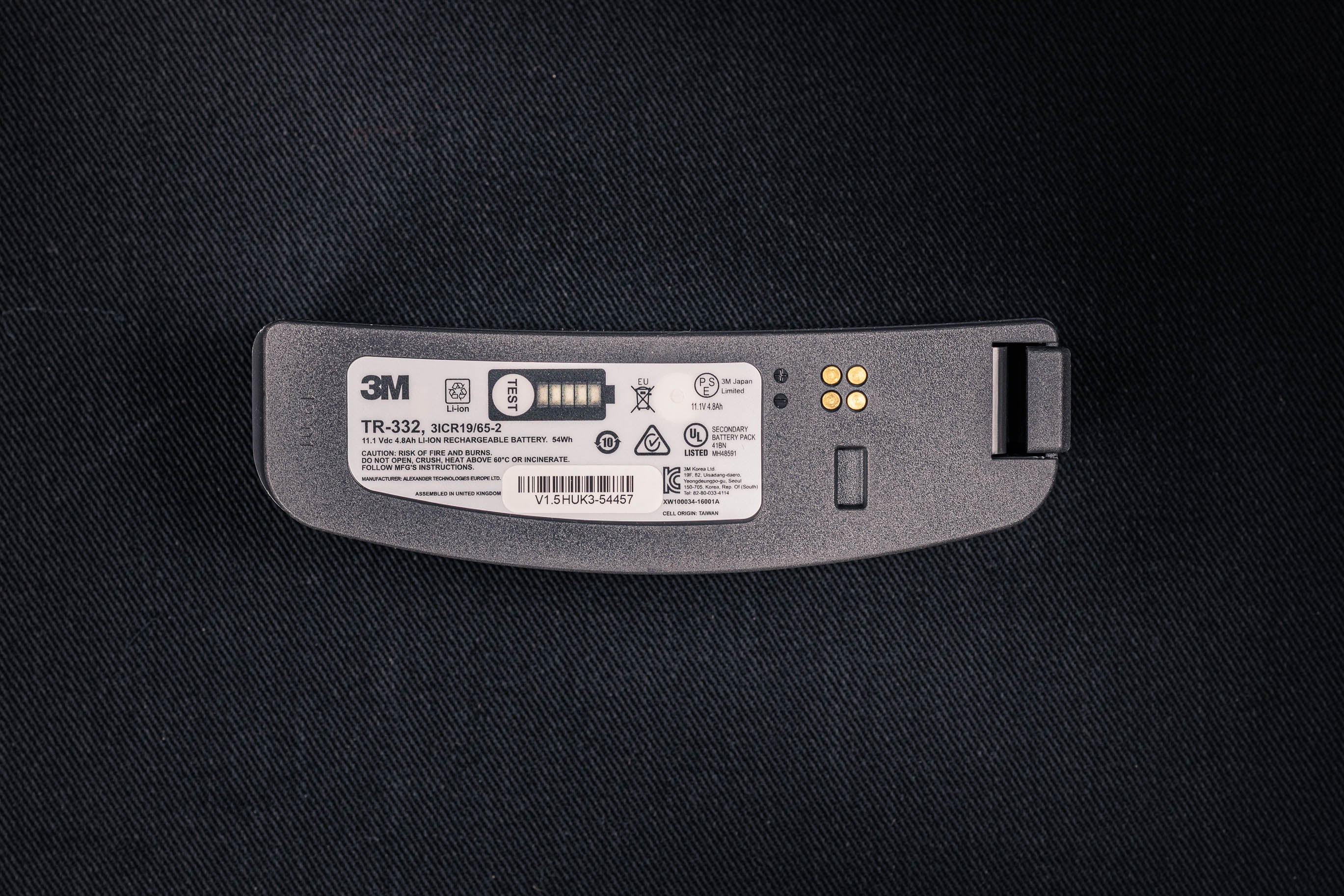 3M Versaflo High Capacity Battery TR-332
$299.99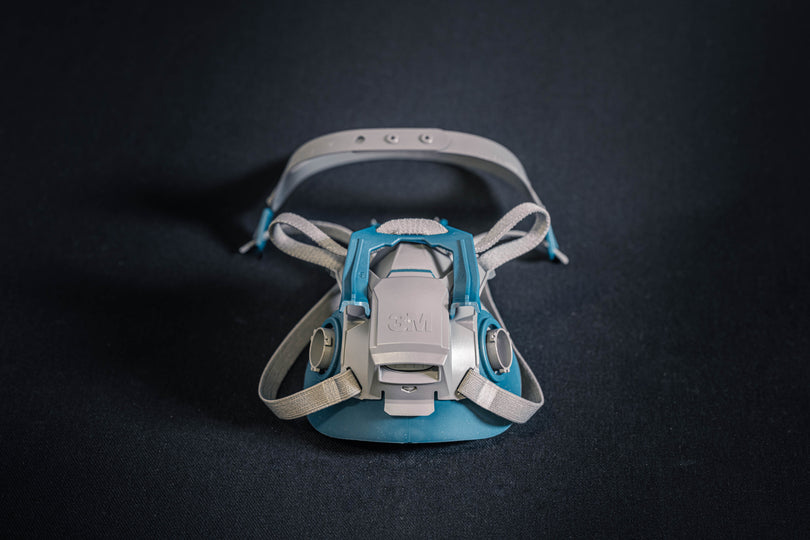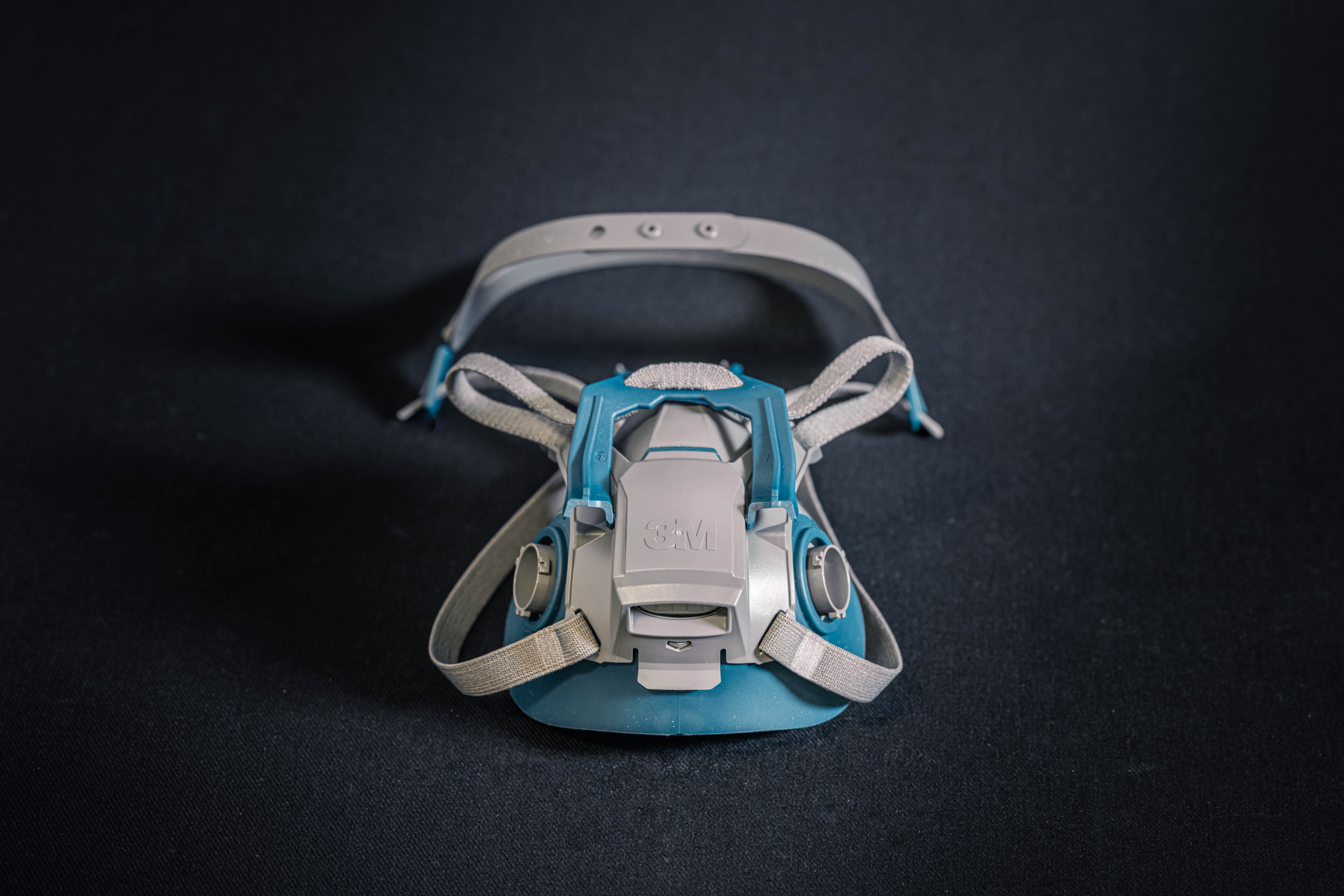 3M Rugged Comfort Quick Latch Respirator (No Filter)
$29.99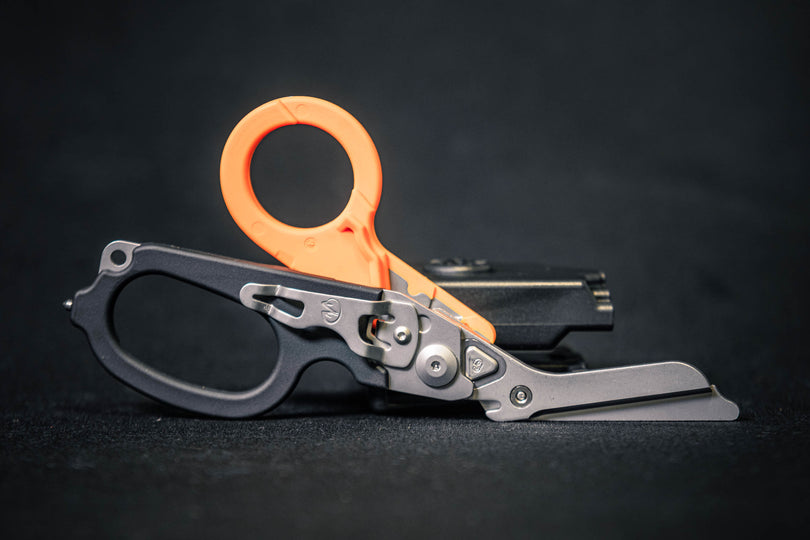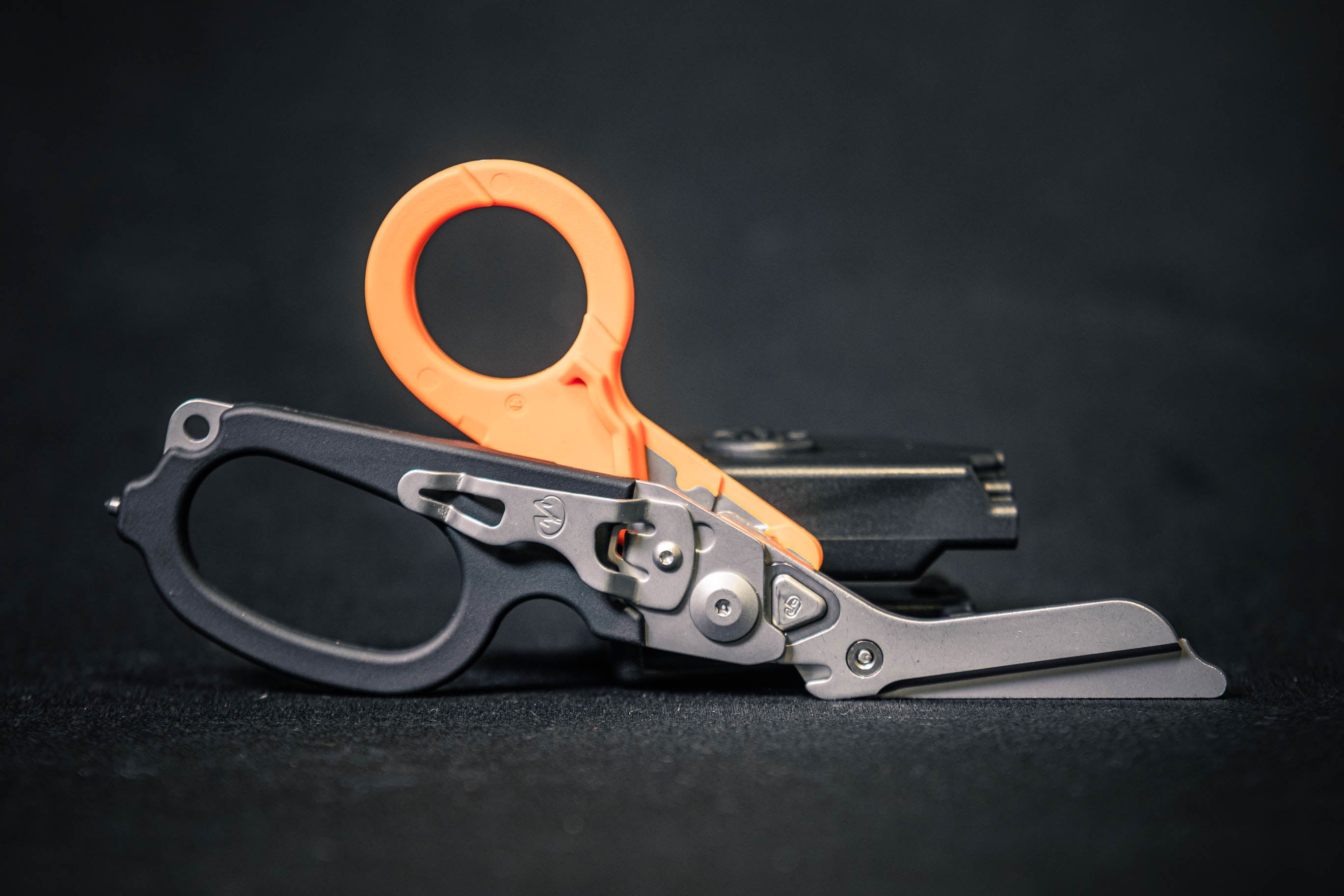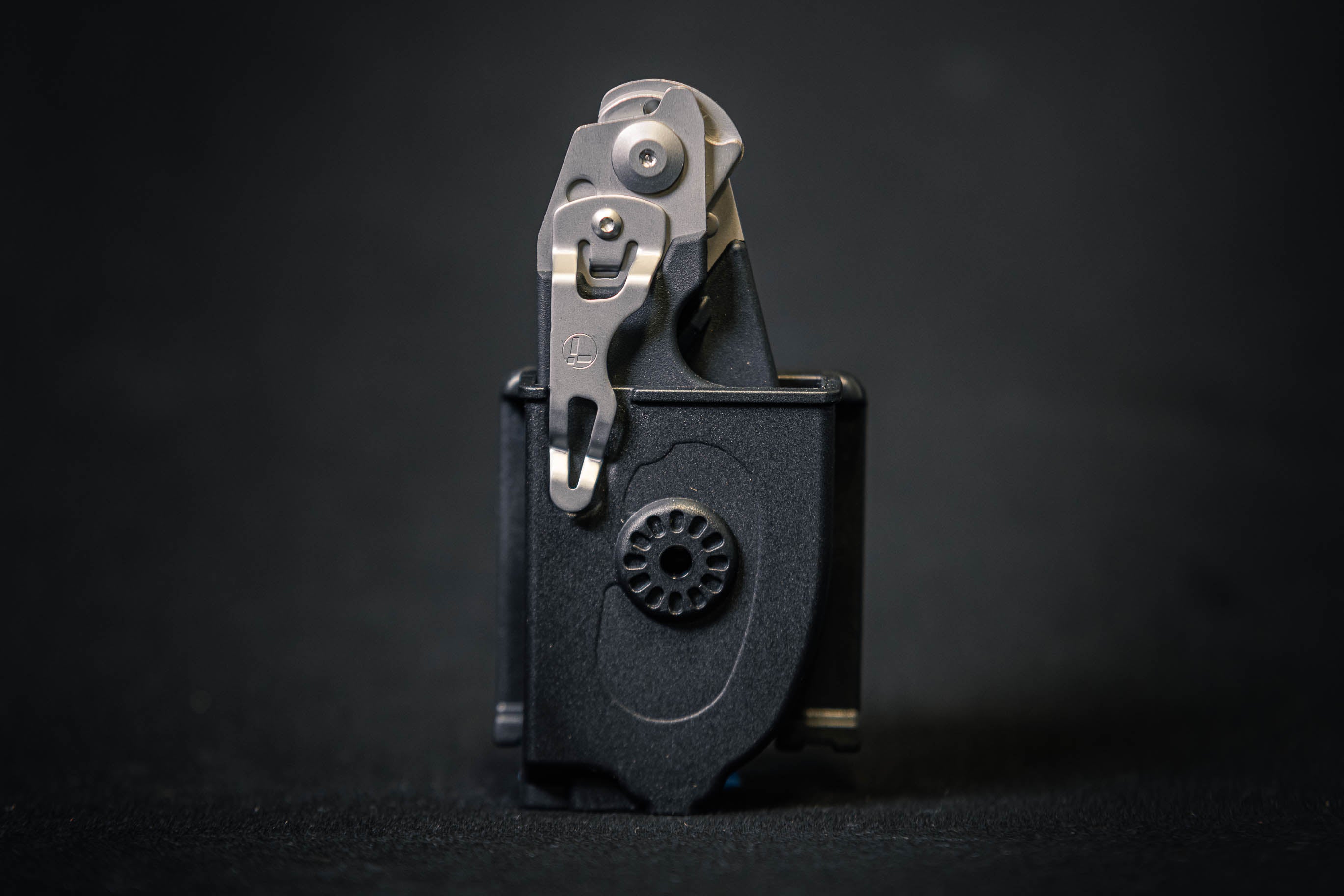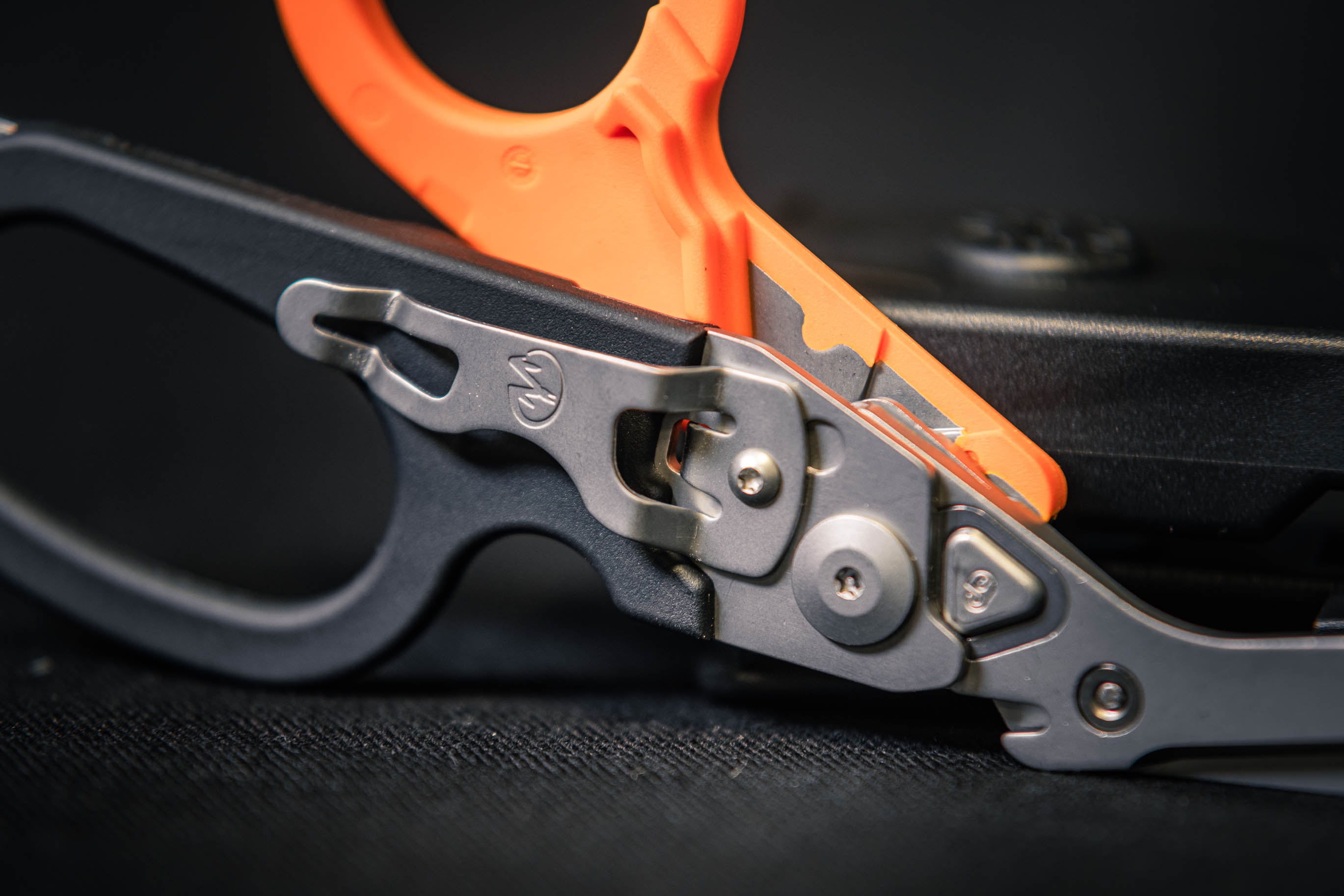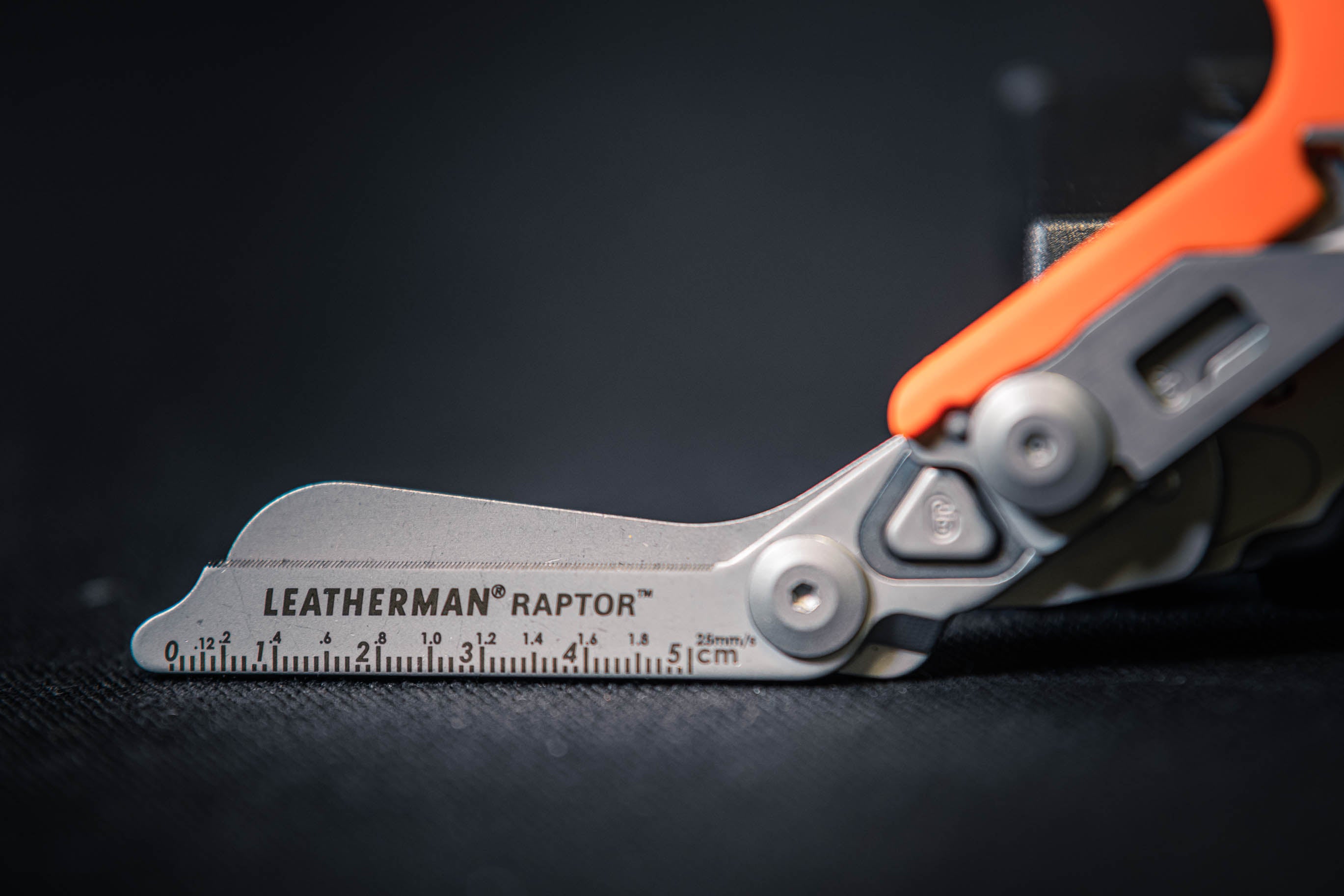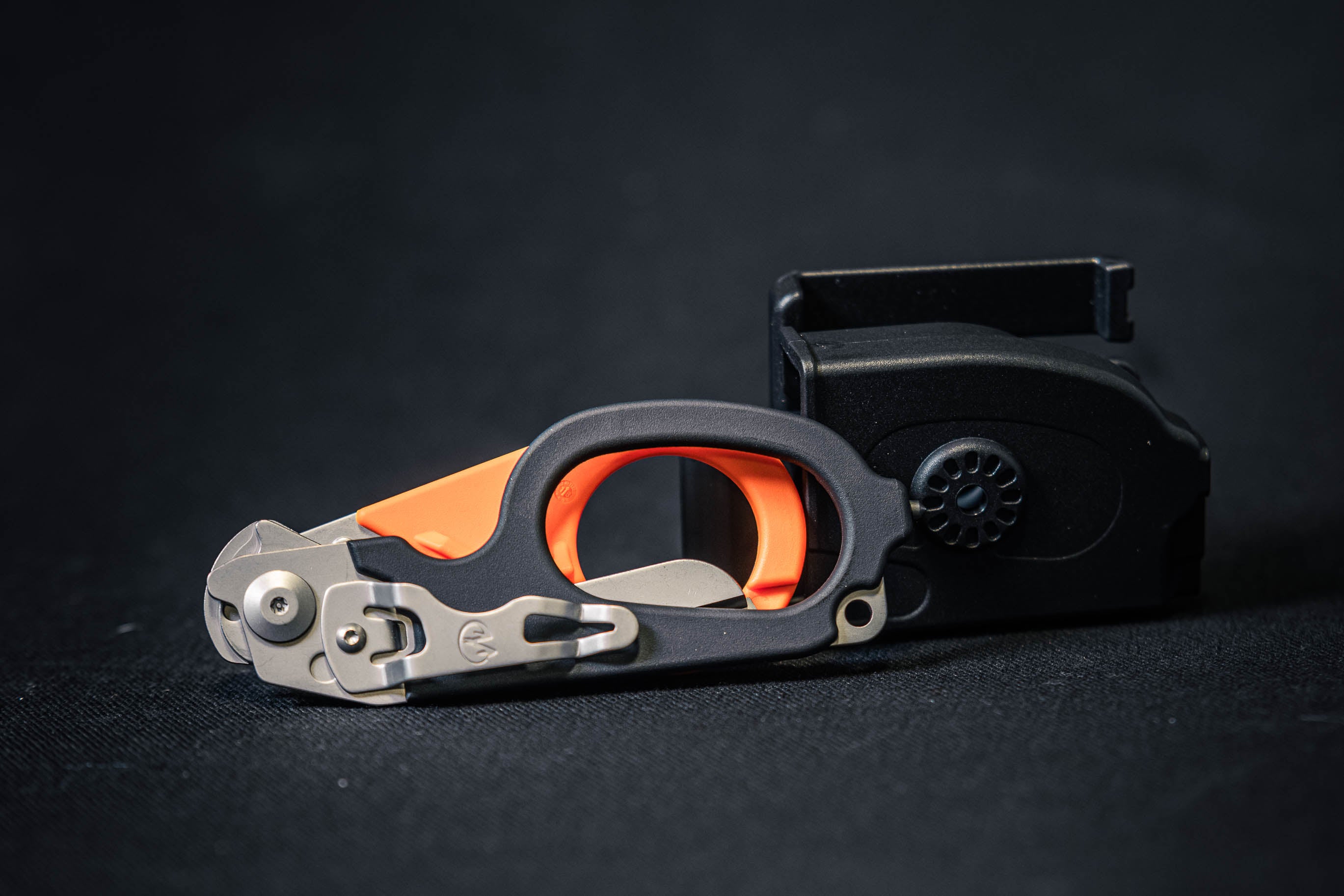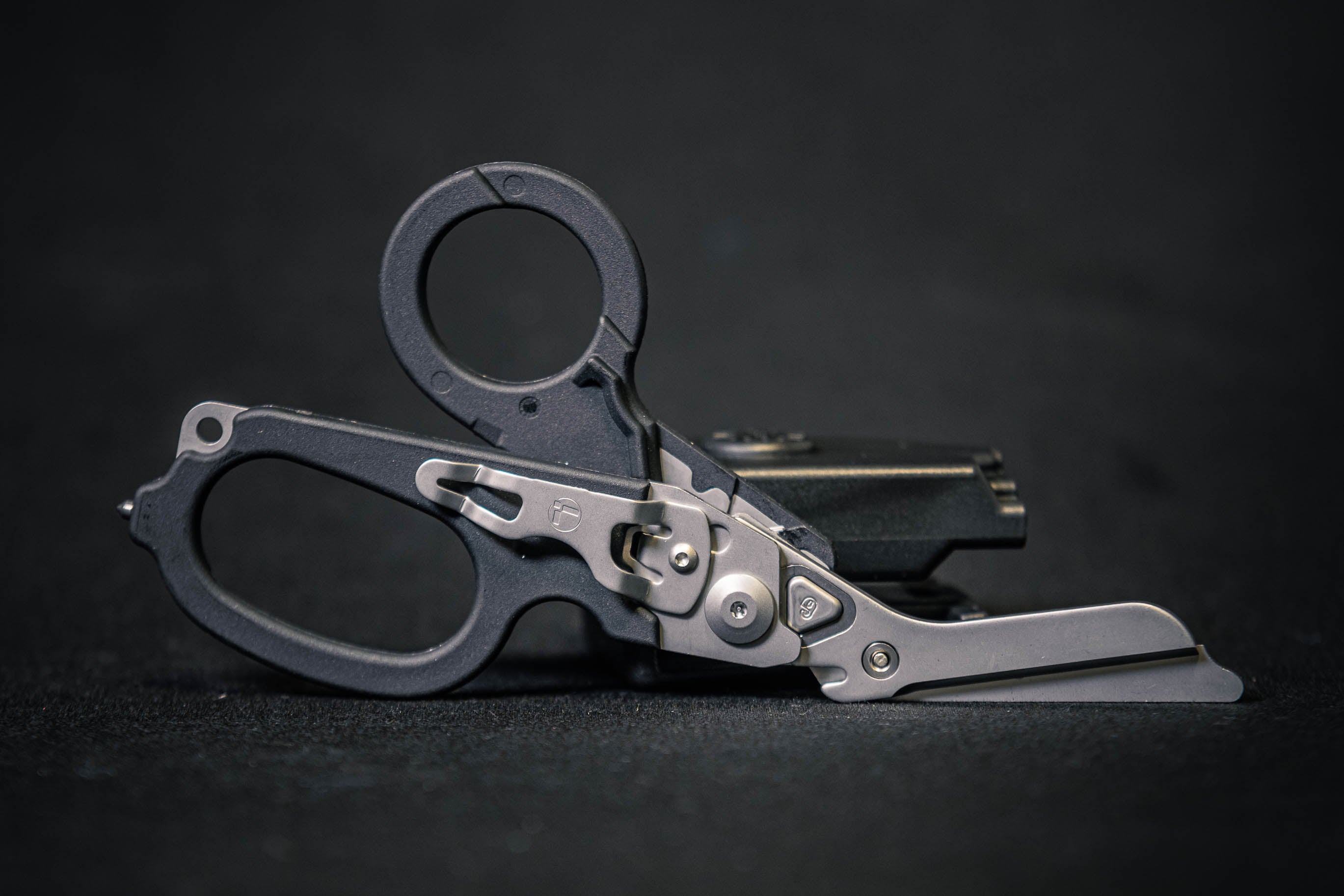 Leatherman Raptor Rescue Shears
$99.95
Integrated earmuffs with 24db of attenuation snap in and out to protect your hearing but allow the helmet to easily be put on and off.
WARNING
You as the purchaser of the product are acknowledging the risks involved and accepting full responsibility for injury and damages related to its purchase and use. You are therefore releasing our company; employees; and representatives; from any and all liability related to its use.