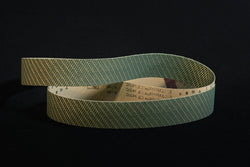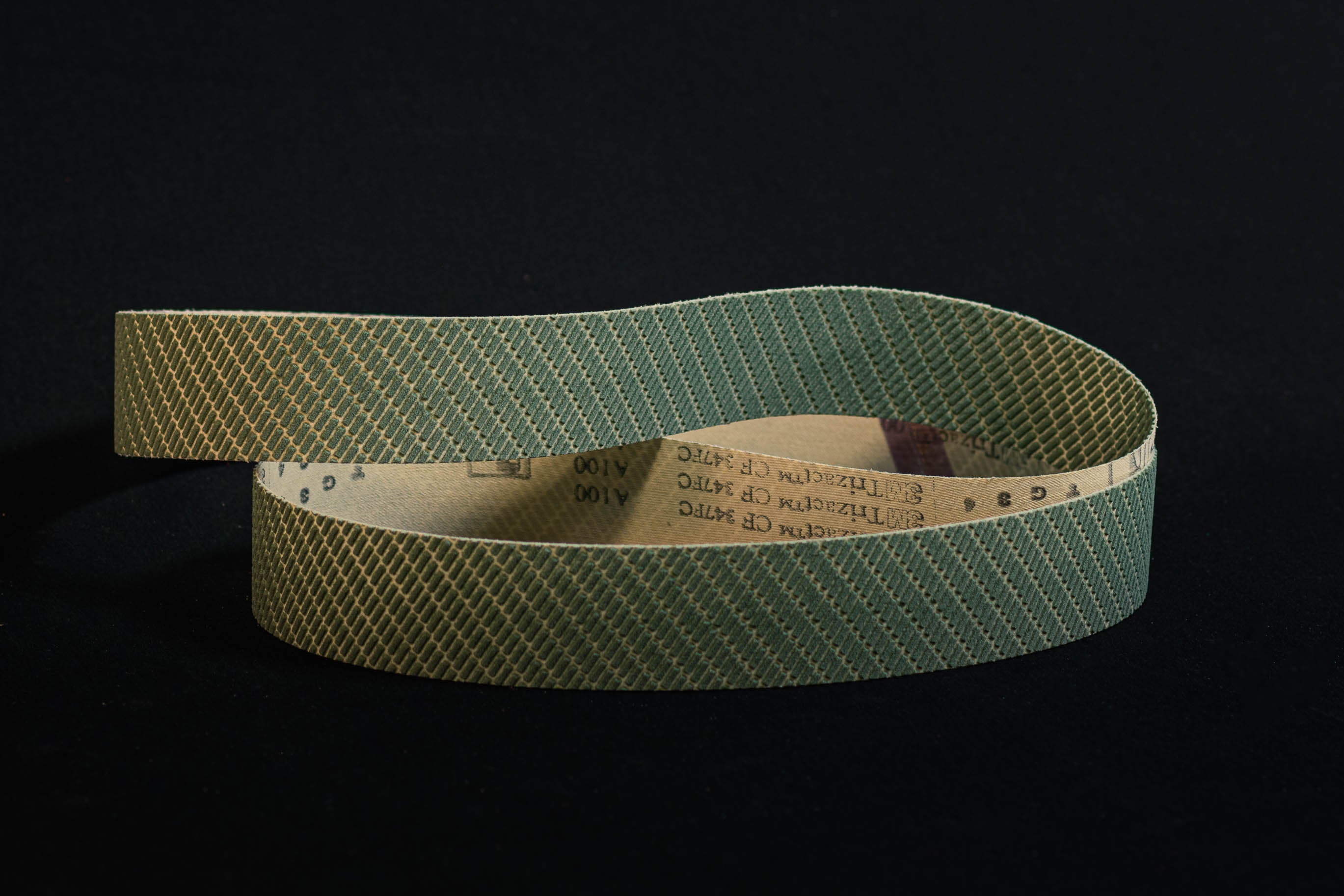 3M Trizact Finishing Belt
ATTENTION: We are no longer stocking abrasive belts in 2021, to make room on our shelves for other items. The stock that we currently have is the last of the stock we will offer! 
NOTE: To use your Trizact to its full potential, a wire brush can be used to remove any "glazing" that may occur!

The 347FC Trizact belt, made by 3M in the USA is our absolute favorite steel finishing belt. We're very excited to be the first supply house to offer it to blacksmiths and bladesmiths. 

They're Trizactly what you need to cut down on hand sanding time, by leaving the grinder with the best surface finish possible. 

The 347's are the big brother to the 337's that are popular in the blade-smithing community, these boys not only cut faster and last longer, but you can use them wet, unlike the 337's.

The abrasive grain also holds up to much more aggressive applications, such as profiling grinding, without cutting tracks into the belt. We're confident that you'll love these belts for finishing your bevels just as much as we do.

If you would like to try one of each grit for a better price than buying them individually, we've put this pack together for you!
The belts will load up, however, and begin to feel "duller" when cutting, you can give new life to the belt by simply running a wire brush over the surface to clean it off!
Trizact abrasives last 2-5x longer than conventional abrasives, so though they cost more than other abrasives, they end up being very economical in the long run. Due to the Macro-replicated abrasive structures, which cut faster, and have left a consistent finish throughout the belts life, these belts last much longer than most. The geometric bricks wear evenly and help reduce swarf buildup, as well as slowing downloading up and glazing over.

Please note, these belts sadly only ship to USA destinations.